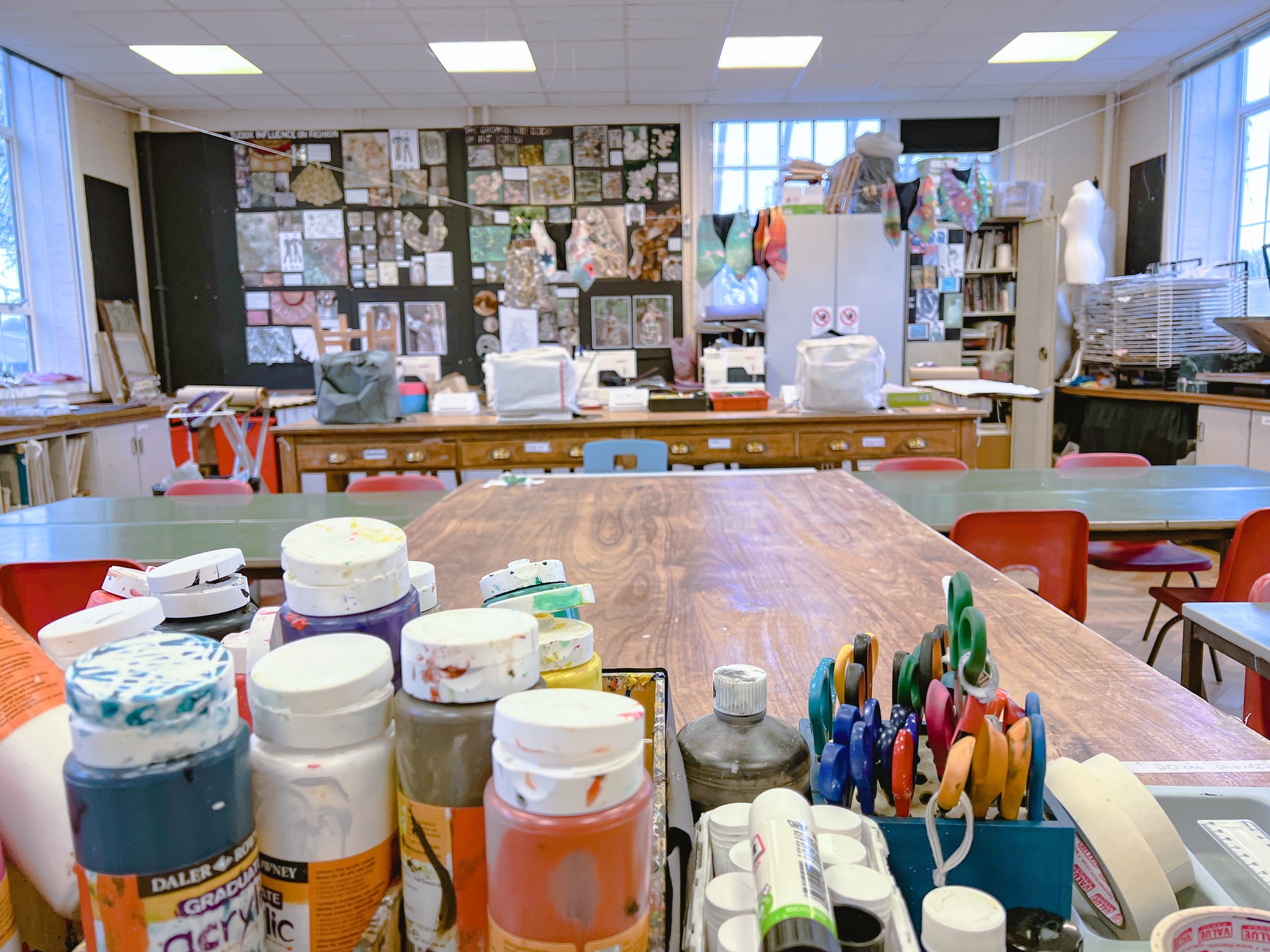 The Art & Design department is open from 8am until 3.45pm each weekday for curricular lessons. However it is after this time from 4.10pm until 6.45pm, when the department really comes alive. This is the time when students have access to the studios and specialist equipment for three 50 minute sessions. The department is manned throughout this time by a wide range of specialist practicing artists and teachers who divulge the secrets of their craft and skills to a wide variety of ages for curricular and co-curricular activities.
Whilst GCSE, AS and A2 candidates can improve their portfolios of work within a specialist environment we are also able to appeal to the younger members of the school community who want to join us to further their interest in art and design or just to enjoy the creative space. We aim to close down at least one of our six studios per session, per week to enable non curricular classes to go ahead.
The activities change on a termly basis depending on the staff available or following particular requests from the girls. Once the students have signed up for an activity at the start of the term they are committed to doing it for the rest of that term. Should an activity be oversubscribed then students will be taken on a first come first served basis. Those missing out will be put at the top of the list for the following term.
Many students find the time spent in this creative environment very relaxing and takes away much of the pressures of day to day academic study. With a relaxed and informal atmosphere pervading all the studios this is a time when students produce their most inspiring work.
Junior activities have included:
Textile Design, Ceramics, Sculpture, Silver Ceramics, Glass Jewellery, Stage Design and Construction, Card Making, Puppetry, Carnival Design, Painting and Drawing and Felt Making.
Senior Activities have included:
Life Drawing, Dress Making, Ceramics, Sculpture, Painting and Drawing, Printmaking and Photography (Lens and Light Based Media).
The department is also open at weekends for longer classes. This gives us the opportunity to hold all day sessions where we invite artists to join us and to enable students to produce more finished work. Students can also come in and complete curricular portfolio work at this time.