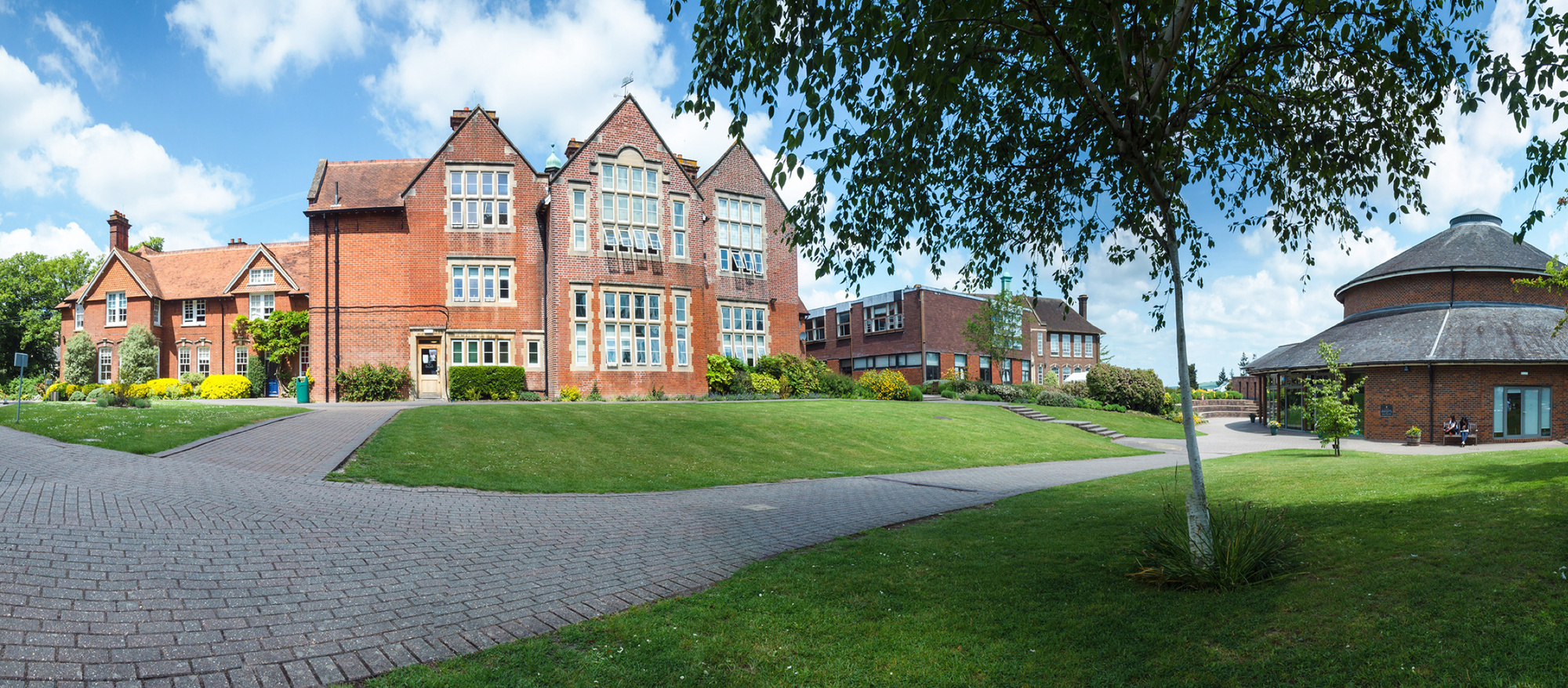 Working at Godolphin
Thank you for your interest in the job opportunities at Godolphin.
Please note that we do not accept applications by Curriculum Vitae.
Supporting Documents
If you wish to apply for one of our vacancies, please complete one of the relevant application forms below.

Teaching & Support Staff Application Form
GAP & Grad Assistants Application Form
For an informal discussion about any of our vacancies or to arrange a visit, please contact a member of our HR Team on 01722 430536 or email HR@godolphin.org.
Godolphin is committed to safeguarding and promoting the welfare of children and young people, and expects all staff and students to share this commitment. An enhanced DBS and Barred Lists check (Adult and Children's Workforce) plus registration with the DBS Update service will be required. Staff are prohibited from promoting extremist/radical religious or one-sided political views whilst working at Godolphin and /or whilst participating in activities associated with their employment within Godolphin. You are required to read the following policies before making your application Equality, Diversity & Inclusion Policy and Safeguarding Policy and Recruitment, Selection & Disclosure Policy & Procedure.


Current Vacancies
Finance Manager
Full Time – 52 weeks - Permanent
Salary Scale: £50,000 to £55,000
30 days Annual Leave plus Bank Holidays
We are looking to appoint a suitably qualified and experienced Finance Manager to support the School Business Manager in the financial management of the School, to include overseeing the financial controls; management reporting and statutory accounts for the School and associated entities; delivery and management of all strategic financial plans; line management of the Finance Team; cash management; payroll and HMRC requirements.
You will need to be both commercially astute and technically strong, and able to provide a user-friendly financial service to stakeholders in this exciting, newly created role.
Closing date for applications: 03 July 2022
Interviews will take place week commencing: 18 July 2022

Start Date: As soon as possible
Graduate Assistant (female)
Full Time /Term Time Only
Fixed Term – 31 August 2022 to 07 July 2023
Approx. 45 hours per week over 5 days,
to include one weekend day.
Pro-rata Salary: £12,851 (£17,290 FTE)
We are seeking to appoint a Residential Graduate Assistant with a keen interest in pursuing a career in teaching. For morning/evening boarding duties, you will be attached to our Senior Boarding House, made up of girls aged 13 - 16 years; you will also be expected to carry out some administrative tasks as well as assisting our younger Prep pupils on a weekly basis with swimming. Board and lodging is provided within the girls' boarding house, with separate self-contained sleeping quarters.
Godolphin is well known for its outstanding extracurricular provision. A willingness and ability to engage in one of more of these areas is preferable. We have a Christian ethos and the successful applicant will be comfortable in supporting the spiritual life of the School. The defined exception of 'occupational requirement' under the Equality Act 2010 applies to this role. Therefore, applications are invited from female candidates only.
Start Date: 31 August 2022

Housekeeping Assistants
Part Time /Permanent
Salary: £9.50 p/h
Role One: Mon - Fri – 20 hrs p/w - Hours: 6:30am to 10:30am - £9,880 p.a.
Role Two: zero hours, casual, flexible shifts
30 days Annual Leave + Bank Holidays
We are looking to appoint a contracted-hours Housekeeping Assistant to join our busy Housekeeping Team, as well as someone looking for a flexible zero-hours contract, to undertake rigorous and thorough cleaning of our school, including classrooms, staff areas and student accommodation. Duties include general cleaning in and round the school buildings, laundry duties, touch-point cleaning/sanitising of all public areas/boarding houses/classrooms such as wiping door handles, banisters, hand rails, key pads etc., and ensuring our school remains a covid-secure environment.
Applicants will need to be physically fit to undertake tasks which include walking, standing, bending and lifting repetitively during working hours. The school will provide a branded polo shirt (to be worn with employee's own black trousers/suitable footwear).

Start Date: As soon as possible
Performing Arts Technicians
Full Time (40 hours per week) and Zero Hours contracts available
Permanent – 6 weeks Annual Leave plus Bank Holidays
Salary: £22,880 p.a. full-time role
£11.00 p/h zero hours role
We are looking to appoint a full-time Performing Arts Technician to facilitate the day-to-day running and upkeep of all the school's Performing Arts facilities, and to provide technical preparation and support for rehearsals and internal/external performances, provide excellent, informed teaching and guidance of aspects of technical theatre and industry pathways, and to support the wider use of Performing Arts resources throughout the School.
We are also recruiting a bank of Zero Hours technicians who can work flexibly around the School's needs and Theatre schedules.
This is an exciting opportunity for someone with experience in Technical Theatre.
When submitting your application make it very clear if you are applying for one role, or would like to be considered for both.

Start Date: as soon as possible
Exams Officer
Permanent – Term-time + 3 weeks

Mon – Fri, 8:30am to 5:00pm, 37.5 hrs p/w
Easter holidays – 5 days
Summer Exam period – 10 days
Pro-rata Salary: £22,701 to £24,323
(Full-Time Equivalent Salary: £28,000 to £30,000)
We are looking to appoint an experienced Exams Officer to manage the effective and efficient administration of examinations in accordance with the Joint Council for Qualifications (JCQ) regulations and/or awarding body rules for exams administration. To support the Head of Centre in ensuring that the centre is compliant with the JCQ regulations and awarding body requirements in order to ensure the security and integrity of the examinations/assessments at all times. This is an exciting opportunity for someone who has a passion for precision, an eye for detail, and excellent communication skills.

Closing date for applications: 10 July 2022
Interviews will take place week commencing: 25 July 2022

Start date: As soon as possible

Teaching Assistant
Part-Time – 34.84 hours p/w

Term Time + 1 week (to include inset days)
Permanent
Pro-rata Salary: £14,386.60
(Full-Time Equivalent Salary: £18,873.40)
The Learning Support Team are looking for an enthusiastic and flexible Teaching Assistant to join their team, to work with the SENDCo and other staff members to ensure effective interventions in Teaching and Learning. The successful candidate will assist the classroom teachers to deliver and enable learning with identified students and support teaching in the classrooms with a range of interventions.
The role is Monday to Thursday, 8:55am to 5:00pm, and Friday, 8:55am to 4:00pm (one-hour unpaid lunch break) during term time, with an additional week (5 days) to cover inset days throughout the academic year.
Closing date for applications: 26 June 2022
Interviews will take place week commencing: 06 July 2022
Start Date: 31 August 2022