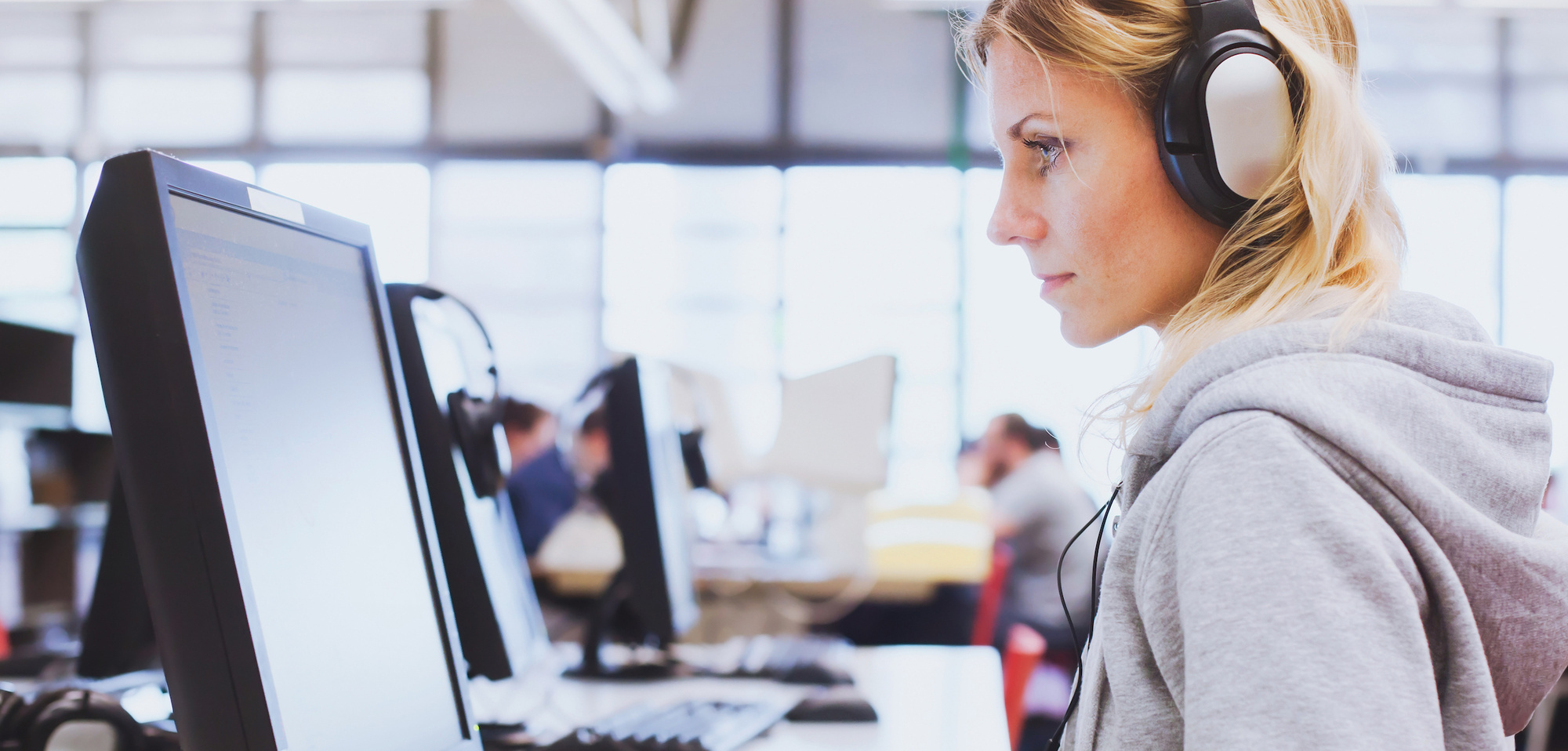 Computer Science
Computer Science involves the teaching of principles of information and computation, how digital systems work, and how to put this knowledge to use through programming
Meet the Team
The team
Simon Carter

Head of Computer Science

Sandra Davis

Wendy Laptain
Computer Science is one of our core subjects and students in the first, Second and Third years study it for one lesson a week. It covers how computers and computer systems work, how they are designed and programmed, how to apply computational thinking, and how to make best use of information technology. Our objective is to give the students a broad technological education that encourages creativity and equips them with the knowledge and skills to understand and change the world.
Computer Science involves the teaching of principles of information and computation, how digital systems work, and how to put this knowledge to use through programming. Students use this knowledge and understanding of computer science to create programmes, systems and a range of content.
Our aim is to develop digitally literate students that can use, express themselves and develop their ideas through information and communication technology at a level that meets the needs of the future workplace and as active participants in a digital world.
Students can continue their studies by opting for GCSE Computer Science and/or A-level Computer Science. We offer the EdExcel GCSE 1CP2 course, which includes a practical on-screen live Python programming exam worth 50% of the overall mark. This is complemented by a theory paper. At A-level we offer the AQA 7517 course, which includes a practical on-screen live C# programming exam worth 40% of the mark, complemented by an own choice NEA C# programming project worth 20%. The remaining 40% is gained from a written theory paper.
Studying Computer Science at GCSE and/or A-level leads naturally into a degree apprenticeship, such as those offered by GCHQ and JP Morgan, as well as a huge array of university options. Directly relevant degree choices span software engineering, robotics, mechatronics, data science, and business information systems, amongst many others. Computer Science is also a facilitating subject for students pursuing degrees in subjects including engineering, science, design and technology, law, and medicine.
Simon Carter
Head of Computer Science