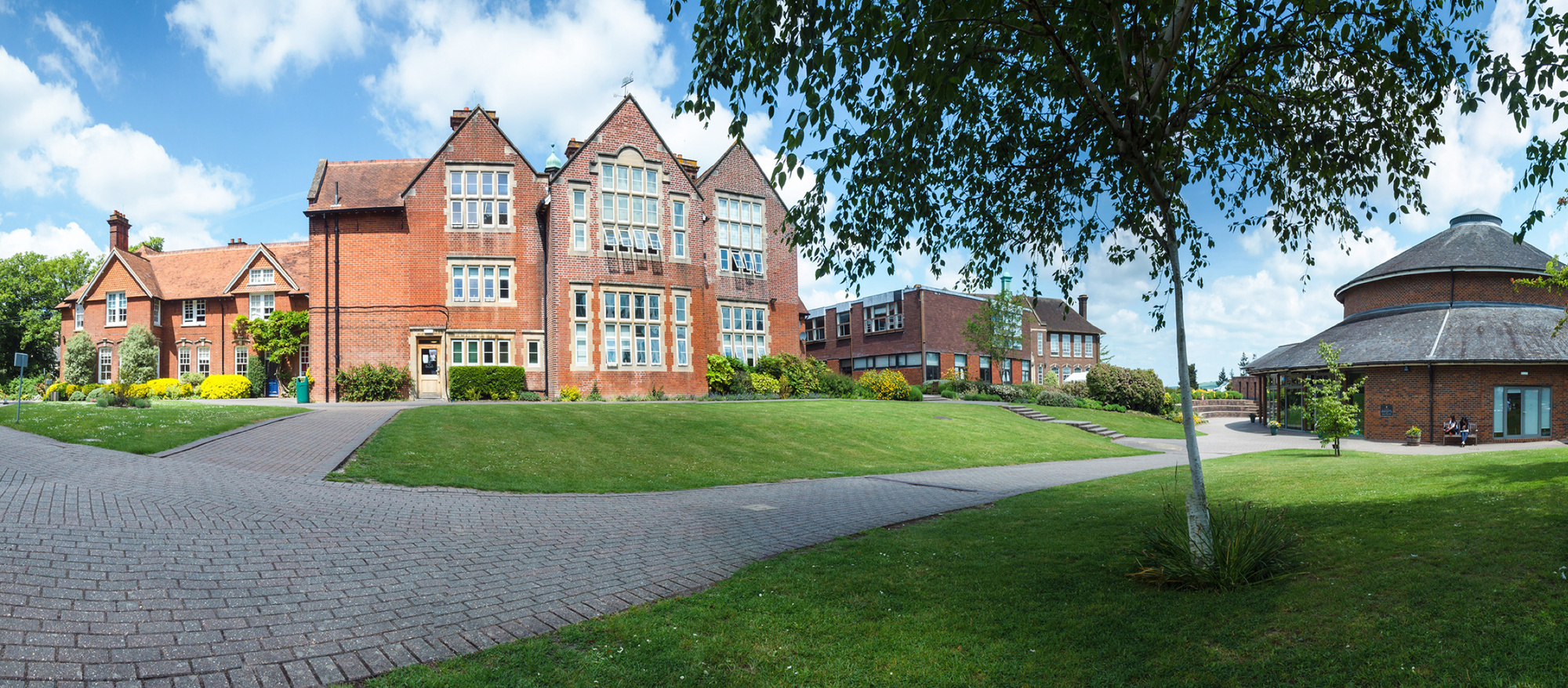 Sixth Form
Careers & University
Throughout their time at the Sixth Form all students have regular input to support them in their Post-18 choices and in making the transition from school to university or working life. This includes:
Weekly "Find Your Future" Friday lunchtime sessions with Alumnae, parents and university or apprenticeship experts talking about their career or area of expertise
Bright Futures evenings with Alumnae, focussing on opportunities with subject areas
The annual Bright Futures Fair – a chance to speak to 35 different employers, university and apprenticeship representatives
Interactive small group workshops exploring university and apprenticeship opportunities
Visits to HE Fairs to speak to university representatives
Beyond the Sixth Form Day, devoted to demystifying the UCAS process
Personal Statement Clinic – a chance for students to have their draft personal statement vetted by experts from universities
MedVet Society, supporting the application process for medicine, dental and veterinary degrees
Practice interviews and structured help for those applying to architecture, engineering, teaching and health-related degrees, where interviews will be part of the assessment
Specialist support for Oxbridge applicants
We also help students to develop important "passport" skills to help students navigate the job application process:
Up-to-date help from visiting experts on CV writing, including a one-to-one CV Clinic
Workshops on networking, and the chance to practise these skills with parents and Alumnae
Mock interviews
A tailored work experience programme, in which students identify and find a placement
Workshops with graduate recruitment experts Foresight Careers, to help students position themselves for the job market while at university
All students can have a careers/HE interview with me at any time, or they can find me two lunchtimes each week at Bright Futures Drop-In Clinic. Tutors and teachers are a fund of knowledge about the choices and decisions facing Sixth Formers too. We also have a Bright Futures Resource Centre in Jerred Study Centre, packed with books, prospectuses, information sheets, and inspiration.
There are lots of useful websites on the school intranet to further exploration, but these free resources have much useful information:
www.sacu.com Take the picture quiz, and print out your own careers and degree word cloud.
www.informedchoices.ac.uk/subjects The Russell Group designed this tool for investigating degree choices, it allows you to select your Sixth Form subjects and generate degree ideas
www.how2become.com A great resource for information on popular careers, plus lots of help with selection tests
www.completeuniversityguide.co.uk League tables plus much more to support degree choice
www.prospects.ac.uk - click on What can I do with my Degree to explore a full range of options
www.university.which.com.uk Advice on A-levels, apprenticeships, university and student life
www.ucas.com Lots of information on university and apprenticeships. Their subject guides are a great place to start
www.unistats.ac.uk The official website for comparing UK higher education course data
https://www.allaboutschoolleavers.co.uk/ A fund of information on Apprenticeships, School Leaver Programmes and Sponsored Degrees
Bethan Ferguson
Head of Bright Futures Programme